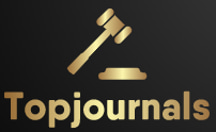 EMAIL MANUSCRIPTS TO THE THREE EMAIL ADDRESSES:
centuryjournals@gmail.com
cc:
editors@topjournals.co.uk
topjournalsuk@gmail.com
MANUSCRIPT PREPARATION AND STYLE
Articles must be in English language and should not exceed 6,000 words or roughly thirty-five double- spaced pages in 12-point font (including main text, footnotes, tables, and figure captions). The entire manuscript—including footnotes, tables, and references— should be double-spaced and numbered consecutively.
Our journals follow a double-blind peer review process, so authors should avoid putting their names in headers or footers and avoid any references to themselves in the body or the endnotes that might betray their identity to referees. Selected citations of the author's well known published work may be included only if the absence of such citations would be conspicuous. Submissions should not include acknowledgments; these can be added later if the manuscript is accepted.
All submissions must include a 150-word abstract, 3-5 relevant keywords, and a cover email or letter that includes the author's name, academic discipline and institutional affiliation (if any), mailing address, telephone number, e-mail address, and competing interest declaration.
REFERENCE STYLES
The
African Journal of Social Sciences
;
African Journal of Education/Technology
and the
British Journal of Advanced Academic Research
adopts APA 7th or 6th edition guidelines.
Click here
for APA 6th edition guidelines.
African Journal of Law and Criminology
and
Century Journal of Human Rights
adopts the
OSCOLA
referencing styles. The examples of OSCOLA referencing styles can be seen on this document,
EXAMPLE OF OSCOLA.