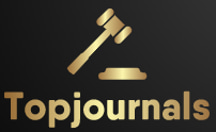 AFRICAN JOURNAL OF SOCIAL SCIENCES (AJSS)
Volume 2(1) 2012
ISSN 2045-8460 (ONLINE)
ISSN 2045-8452 (PRINT)
CONTENTS AJSS VOLUME 2 NUMBER 1 (2012)
1. Relational Transactions: The Social Dynamism Of Informal Finance In Ghana; pp. 1-14; [
Author: AWASU, Charles
];
Download Full Text
2. The Problem Of Sustaining The Growth Of Small And Medium Enterprises In A Typical Sub-Saharan African Context; pp.15-24 [
Author: IDEMOBI Ellis I
.]
Download Full Text
3. Impact Of Indoor Noise Pollution On Inhabitants Of Aligarh City, India; pp. 25-37 [
Author: S. Waseem A. ASHRAF, Safia KHANAM and Ayaz AHMAD
]
Download Full Text
4. Arab-Israeli Conflict: Towards Lasting Peace And Security; pp. 38-51; [
Author: EDEKO, S. E
]
Download Full Text
5. The Dilemma Of Infertility Among Adults In Osun State Of Nigeria: An Assessment Of Fertility SeekingBehaviours Of The Affected Adults; PP. 52- 64 [
Author: TOLULOPE, Monisola Ola
]
Download Full Text
6. Child Survival, Poverty And Inequality In Kenya: Does Physical Environment Matter?; pp. 65-84; [Authors:
Jane KABUBO-MARIARA; Margaret M. KARIENYEH and Francis M. KABUBO
]
Download Full Text
7. Managing Work-Life Conflicts In Public Organizations: Experience From A Typical Public Sector Organization In Nigeria; pp. 85-96 [
Authors: IDEMOBI, Ellis I.
and
AKAM, Uche G
]
Download Full Text
8. Ethnic Militia In Nigeria: An Assessment Of The Terrain Of Conflicts, Violence And Crimes; pp. 97-115; [
Authors: ORONSAYE, Andrew O.
and
IGBAFE, Afeaye Anthony
]
Download Full Text
9. The Institutional Approach To Anti-Graft Crusade: The Case Of Independent Corrupt Practices Commission In Nigeria; pp. 116-129; [
Authors: Nekabari Johnson NNA
and
Oni Adeniran JACOB
]
Download Full Text
10. The Youth and Development Planning In West Africa: The Case Of Ghana's Fourth Republic; pp. 130-146; [
Author: Ransford GYAMPO
]
Download Full Text