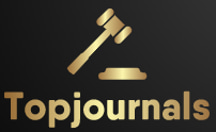 AFRICAN JOURNAL OF SOCIAL SCIENCES (AJSS)
Volume 5(2) 2015
ISSN 2045-8460 (ONLINE)
ISSN 2045-8452 (PRINT)
Current Cumulative Impact Factor 45.07
AJSS VOLUME 5 NUMBER 2 (2015)
1. Estimating A Monetary Policy Reaction Function In A Developing Country: The Case Of Kenya [Authors:
NYANGORO, Owen; MWEGA, Francis M. and GOR, Seth O.
]
Download Full Text
2.

The Role Of Entrepreneurship In Reducing Unemployment In Saudi Arabia And Selected Arab Countries; pp. 18-23 [

Authors: HOUFI, Mohamed Ali & SAYED

,

Omar Ahmed

]

Full Text
3.

Patterns And Characteristics Of Hypertension Pharmacotherapy In Zimbabwe; pp. 24-44 [Authors:

MUDZIWEPASI, Petmore; GAVI, Samuel; MISHI, Syden; KHOZA, Star; MATIMBA, Alice; and NHACHI, Charles

]

Download Full Text
4.
Efficiency As An Institutional Language Of Public Healthcare Performance: Reconciling Contradictory Perspectives; pp. 45-57 [
Author: PHIRI, Joseph
]
Download Full Text
5. An Empirical Evaluation Of The Characteristics Of The Victims Of Corruption In Public Hospitals In Cameroon: The Case Of Douala Metropolis; pp. 58-76 [
Authors: YAMB, Benjamin and BAYEMI, Oscar
]
Download Full Text
6. The Choice Determinants Of The Structures Of Small And Medium-Sized Enterprise Financing In Cameroon: Sectorial Analytical Approach; pp. 77-91 [
Author: TAKA, Dieudonné
]
Full Text
7.

The Implications of Foreign Debts on Nigeria's Economic Growth; pp. 92-103 [Author:

JELILOV Gylych

]

Download Full Text
8.

A Monologue On The Use Of Condom By University Undergraduates In Port Harcourt; pp. 104-108 [Author: AKIKIBOFORI, Jacob Sunday] Download Full Text