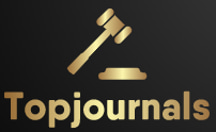 AFRICAN JOURNAL OF SOCIAL SCIENCES (AJSS)
ISSN 2045-8460 (ONLINE)
ISSN 2045-8452 (PRINT)
AIMS AND OBJECTIVES
The purpose of this journal is to disseminate knowledge and to promote intellectual discussions, research analyses, and pragmatic studies including critiques on topics relevant to wider area of social sciences. AJSS is a multidisciplinary journal covering subjects such as politics, economics, media, information technology, geography, governance, law, foreign trade, corporate social responsibility, business administration, banking/finance, and many others. Scholars and professionals are invited to contribute their knowledge and experience. AJSS publishes only original research papers, research notes and reviews. Papers may be in the form of book review, original manuscripts etc. All manuscripts undergo peer reviews. AJSS is a fast growing and highly rated international journal and listed on the front page of the American Economic Association's World Top Journals list (Econlit); The American Economic Association's electronic database maintains high-quality standards long recognized by subscribers to the Journal of Economic Literature (JEL) and is a reliable source of citations and abstracts to economic and social science research.
EDITOR IN CHIEF
Professor Dimitris Kamsaris, Monarch Business School, University for Graduate School and Management, Switzerland
DEPUTY EDITOR-IN-CHIEF [1]
Professor (Mrs) Jane Kabubo-Mariara, Director and Dean, School of Economics, University of Nairobi, Kenya
DEPUTY EDITOR-IN-CHIEF [2]
Professor Ronald E. Hall, School of Social Work, Michigan State University, East Lansing, Michigan, United States
DEPUTY EDITOR-IN-CHIEF [3]
Professor Jason L. Powell, Dept. of Social Gerontology, Faculty of Health and Life Sciences, Coventry University, England, United Kingdom
DEPUTY EDITOR-IN-CHIEF [4]
Professor Simon Odey Ering, Department of Sociology, Faculty Social Sciences, University of Calabar, Nigeria.
EDITORIAL BOARD MEMBERS
Professor Abdulkadir A Egal, Centre for Sustainable Livelihoods, Vaal University of Technology, South Africa
Professor Godwin A. Ugal, Faculty of Social Sciences, University of Calabar, Nigeria
Professor Aida M. El-Asfahani, Faculty of Agriculture, United Arab Emirates University, Abu Dhabi-Al Ain, UAE
Professor M. M Rahman, Dept of Population Science & Human Resource Development, University of Rajshahi, Bangladesh
Professor Akalemwa Ngenda , School of Law, Brunel University, England, United Kingdom
Professor Gbenga Oduntan, School of Law, University of Kent, England, United Kingdom
Professor Akpan H. Ekpo, West African Institute For Financial and Economic Management c/o Central Bank of Nigeria Learning Centre, Lagos, Nigeria
Professor Jamal Barzegari Khanaghah, Faculty of Economics, Management and Accounting, Yazd University, Iran
Professor M. M Rahman, Dept of Population Science & Human Resource Development, University of Rajshahi, Bangladesh
Professor Christopher Ugwu, Dean
of Social Sciences, University of Nigeria, Nsukka, Nigeria
Professor Neyole E. Masinde, Masinde Muliro University of Science and Technology(MMUST), Kenya
Professor (Mrs) Ashish Virk, Institute of Laws, Panjab University Regional Centre, Punjab, India

Professor J. B. Miima, Masinde Muliro University of Science and Technology(MMUST), Kenya
Professor Nicholas Ofiaja, Centre for Ethnic Studies, The City University of New York, United States
Professor Catherine Gakii Murungi, Department of Early Childhood Studies, Kenyatta University, Nairobi, Kenya
Professor Farouq Ahmad Faleh Al Azzam, Jadara University, Jordan
INDEXING
Econlit (American Economic Association Index)
EBSCO
IndexCopernicus
German National Library
Global Development Network (GDNet)
Social Science Research Network
Google Scholar
International Abstracts in Operations Research
Environmental Science and Pollution Management
Research Alert
Wanfang Data
LOCKSS
IDEAS, which uses RePEc data
Universal Digital Library
Munich International Library Index Network MPRA
Anton's Weekly Digest
Bodleian Libraries of the University of Oxford
Cambridge University Library
National Library of Scotland
Library of Trinity College, Dublin
National Library of Wales
CLICK THE LINKS TO SEE THE PUBLISHED CONTENTS