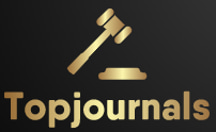 AFRICAN JOURNAL OF EDUCATION AND TECHNOLOGY (AJET)
Volume 6(1) 2016
ISSN  2046-6935 (Online) 
ISSN 2046-6927 (Print)
Current Cumulative Impact Factor: 32.9
Contents
1. Differential Effect of Assessment for Learning on Biology Academic Achievements of Male and Female Senior Secondary Students in Rivers State; pp. 1-14 [Authors:

AMAKIRI, Hager Atisi Eremina and ORLUWENE, Goodness .W.] Download Full Text
2.
An evaluation of the use of information and communication technology among rural people in Nigeria: A case study of women in delta state; pp. 15-31[Authors:

OKWUDIBIE, Ndudi Alex] Download Full Text
3. The relationship between the environment and primary school readiness in nairobi county: the case of pre-school pupils; pp.
32-38 [Authors:

MUNGAI, David .N. And, DIGOLO Patrick .O. And, MWANGI, John .K.] Download Full Text
4. Evaluation and assessment of under graduates student use of academic library resources in Nigeria: the case study of novena university library; pp.
39-45 [Authors:

Okwudibie Ndudi Alex, Alabi Funmilayo Catherine And, Udi Eseoghene Deborah] Download Full Text
5.
An analysis of the effects of community volunteering, later life learning and transformation among late adults in urban indigenous communities in Nigeria; pp. 46-54

[Authors: Patrick, John M. And Abanum, Beatrice .K.] Download Full Text
6.
Emotional intelligence competencies as predictors of academic adjustment: the case of first year university undergraduates in Rivers state; pp. 55-61 [I

ruloh, Betty-Ruth Ngozi and Ukaegbu, Hanson Manuabuchi] Download Full Text
7. Effect of pre-marital counselling on marital stability of married people in University of Port Harcourt Rivers State, Nigeria; pp.
62-69

[Authors Onyekuru, Bruno .U. And Ernest-Ehibudu, Ijeoma] Download Full Text