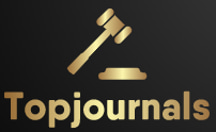 BRITISH JOURNAL OF ADVANCED ACADEMIC RESEARCH (BJAAR)
ISSN 2050-6023 (ONLINE)
ISSN 2050-6015 (PRINT)
Current Cumulative Impact Factor: 28.0
GOAL OF THE JOURNAL
 THE BRITISH JOURNAL OF ADVANCED ACADEMIC RESEARCH is devoted to academic papers that contain a significant degree of empirical analysis (quantitative or qualitative in nature). The editors encourage authors to submit papers of interdisciplinary approach. The coverage of the journal involves all subject areas including: Humanities, Social Sciences, Nursing, Environment, Arts (including Archaeology and Anthropology), Development Studies, Urban and Regional Planning, Surveying, Architecture, Law & Justice Studies, Agriculture (including Animal and Aquatic Science), Computer Science, Science & Engineering, Education, Philosophy, Medicine and Surgery, Pharmacy, Medical and Health Policy, Nutrition and Home Science, Tourism and Hotel Management etc. All papers are subject to rigorous peer reviews.
EDITOR-IN-CHIEF
 Professor Jane Kabubo-Mariara, Director and Dean, School of Economics, University of Nairobi Kenya
DEPUTY EDITOR-IN-CHIEF
Professor Dimitris Kamsaris, Monarch Business School, University for Graduate School and Management, Switzerland
EDITORIAL TEAM MEMBERS
 Professor Aida M. El-Asfahani, Faculty of Agriculture, United Arab Emirates University, Abu Dhabi-Al Ain, UAE
 ProfessorJamal Barzegari Khanaghah, Faculty of Economics, Management and Accounting, Yazd University, Iran
 Professor Akpan H. Ekpo, Director General, Central Bank of Nigeria Learning Centre, Lagos, Nigeria
Professor Gbenga Oduntan, School of Law, University of Kent, United Kingdom
 Professor Akalemwa Ngenda , School of Law, Brunel University, United Kingdom
 Professor Tarig Osman Khider, College of Applied and Industrial Sciences,Department of Forestry (Pulp and Paper), University of Bahri, Sudan
 Professor Catherine Gakii Murungi, Department of Early Childhood Studies, Kenyatta University, Nairobi, Kenya.
 Professor Mohammad Hadi Dehghani, Tehran University of Medical Sciences, School of Public Health, Dept. of Environmental Health Engineering, Tehran, I.R. Iran
We are Indexing and Abstracting in:
·
IndexCopernicus
·
Social Science Research Network
·
Google Scholar
·
International Abstracts in Operations Research
·
Environmental Science and Pollution Management
·
Research Alert
·
IDEAS, which uses RePEc data
·
Munich International Library Index Network MPRA
·
Anton's Weekly Digest
CLICK ON THE RELEVANT LINK TO VIEW PAGE